---
Next Public Performance
Friday, September 20, 2019
Chef Shangri-La Dinner Show
8:00 - 9:00 PM
River Grove, Illinois
Enjoy a FREE Barefoot Hawaiian show with your Dinner
Generally held the third Friday of each month
No prix fixe menu or price
Simply order what you want from the large selection dinner menu
and enjoy the complimentary Barefoot Hawaiian show - no additional charge
Barefoot Hawaiian show time is 8:00 - 9:00 PM
Reservations Strongly Encouraged
Call Chef Shangri-La during their business hours to make your reservation
Reservations not required but recommended in case restaurant is busy
Strongly recommended to get a table with good show viewing
Chef Shangri-La
Asian Fusion Cuisine and Tropical Drinks
7930 W. 26th St.
North Riverside, IL
708-442-7080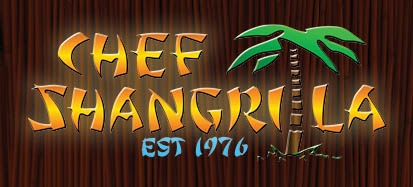 ---
!!! Discounted Tickets Now on Sale !!!
January 18, 2020 Chicago Wolves Game
25% OFF REGULAR PRICE
Must purchase by September 27
Hawaiian Night with the Chicago Wolves
Discount Ticket Purchase Deadline Extended
Saturday, January 18, 2020
Chicago Wolves Hawaiian Night
Hockey Game with the Milwaukee Admirals
Rosemont, Illinois
7:00 PM Game Time
Purchase tickets by September 27 through
the Barefoot Hawaiian at discounted prices.
Come out and watch the Chicago Wolves play the Milwaukee Admirals.
Game time is 7:00 PM. Enjoy pre-game indoor fireworks and Barefoot Hawaiian dance performances (performance details to be announced) at this special home game where the Chicago Wolves go Hawaiian.
Normal Ticket Prices: $20 each
Barefoot Hawaiian Discounted Ticket Prices: $15 each
Discounted tickets only available through the special order form.
Allstate Arena
6920 N. Mannheim Rd.
Rosemont, IL 60018
Download the Complete Flier and Ticket Order Form for the special pricing for this event (433K)


Chicago Wolves Web Site
---
2019 - 2020 Dance School
Starts Next Week
This is a reminder that the 2019 - 2020 Dance School starts the week of September 23. Are you already enrolled? Great! Don't forget to come to your class as scheduled. Have not yet registered? Call now. You may still be able to get into the class of your choice through the late registration process as long as there is still room in that class.
Visit the Dance Studio web page for details of our Dance School and our 1st Quarter schedule of classes or
Click here to jump to the class schedule and offerings
---
Introducing: Fire Knife Training Class
Starts September 26 - Registration now Open
Siva Afi Training - Fire Knife Training Class - Fall Session
6 Week Class on Thursday Evenings starting September 26

Learn the art of fire knife dancing under the expert direction of Siva Afi Master "Kaulele"
45-minute classes, Thursdays, 7:45 - 8:30 PM
A total of 6 classes running on consecutive Thursdays,
September 26 through November 7, 2019
Price: $135 for all 6 classes
For Adults, men and women, ages 16 and up only.
Download the flier below for the details and to register.

Siva Afi Traning 2019 Fall Class Flier and Registration Form (515K)
---
Reminder- Okole in Motion Satellite Class Starts September 28
Okole in Motion - Fall Session - A Teens & Adult workout class
6 Week Class on Saturday Mornings starting September 28

This is a unique workout class focused on exercise in an environment of ultimate fun.
45-minute classes, Saturdays, 11:30 AM - 12:15 PM
A total of 6 classes running 9/28 - 11/9 on the following dates:
September 28, October 5, 19 & 26, and November 2 & 9 (no class on 10/12)
Price: $57 for all 6 classes
For Teens and Adults ages 12 and up.
Download the flier below for the details and to register.

Okole in Motion 2019 Fall Class Flier and Registration Form (1.66M)
---
---