Holiday Entertainment and Performances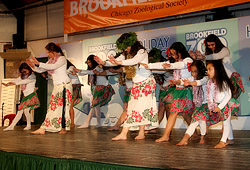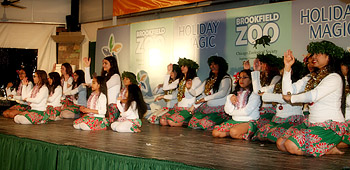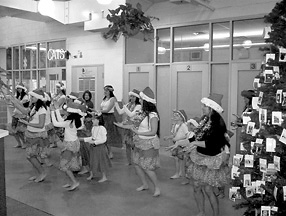 In the way of entertainment and performances we feature special holiday season shows:
Hawaiian Christmas Costumes in the show
Special Holiday hulas, such as
>>> "Hawaiian Santa"
>>> "Mele Kalikimaka"
>>> "It's Christmas in Hawaii"
Special Christmas Leis for guests
Menehune Show (Hawaiian Christmas Elves)
These feature our keiki appearances in the show
Our Mele Kalikimake Entertainment Shows and Packages are available for family/private, company/corporate, and public/community clients. From one and two performers to an entire cast, we can arrange the show and package right for you and meeting the traditions of the way you celebrate this holiday season.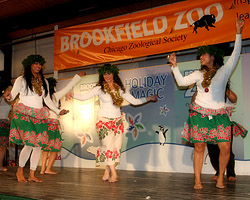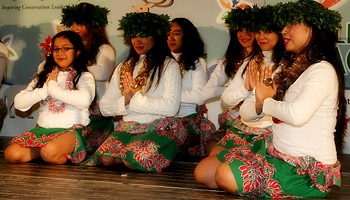 Check out more of our Mele Kalikimake show photographs on our Multimedia page in the Photo Gallery under the Noteworthy section.
Holiday Shopping and Special Merchandise
SHIRTS

STOCKINGS

ORNAMENTS

MUSIC

PAREOS

In for the holidays are our special feature Hawaiian Christmas Aloha Shirts. These shirts are styled in the Hawaiian Aloha fashion and feature special holiday designs. We have stocked up for the holidays two styles in sizes Small, Medium, Large, and Extra Large, while supplies last. Our current stock is our only shipment received for the holidays so shop early to ensure getting the size and style you want. We believe we are the only store in the Chicago area carrying these hard-to-find Christmas Aloha Shirts.
Dress in the perfect Aloha attire for the holidays. For your pre-Christmas company or family party, they make for an excellent gift that can be worn before Christmas and at the family Christmas party. For your company holiday party, consider having your hosting staff wear these matching festive shirts so your guests can identify the hosts running the party. Don't know what to get the boss for Christmas? These shirts are a rarity that will be such great fun.
Shown below each an image of the whole shirt with a close-up of part of the design below each one.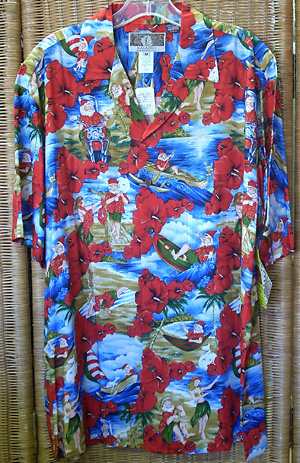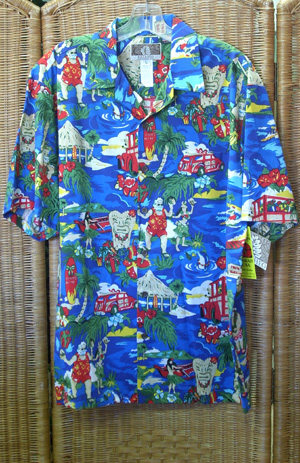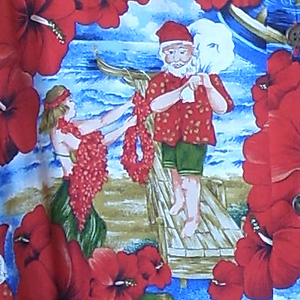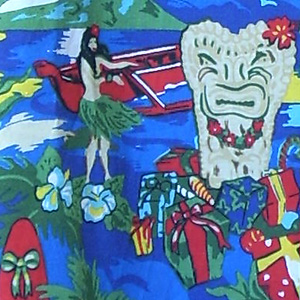 Also in just for the holidays are our special feature Hawaiian Christmas Stockings. Perfect for children and adults. These stockings carry a Hawaiian-style design on one side and we have both left and right handed stockings.
Dress up your Christmas Tree is our Hawaiian Ornaments. They also make perfect gifts for that special person who has that love for the islands. We carry a variety to choose from.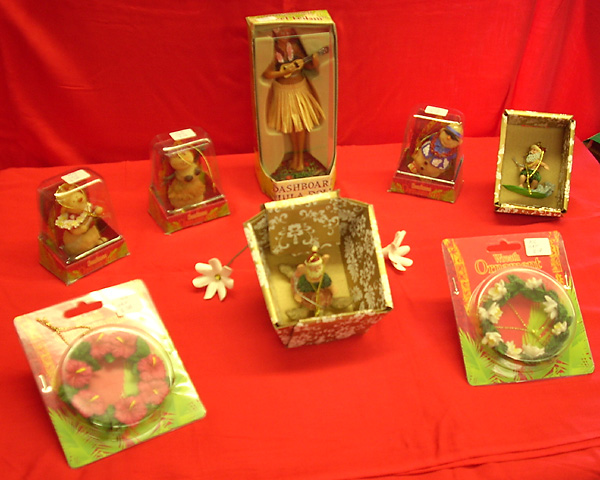 Fill your home with Hawaiian Christmas music this season. We have a variety of CD's by famous Hawaiian artists.
Our selection includes the Danny Couch's highly popular and award-winning CD, "Christmas in Hawaii." The title song of the same name is the song that was playing when you arrived at this web page.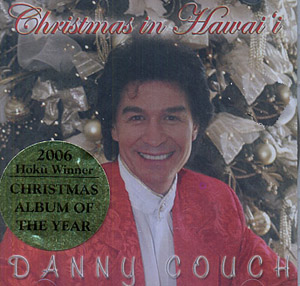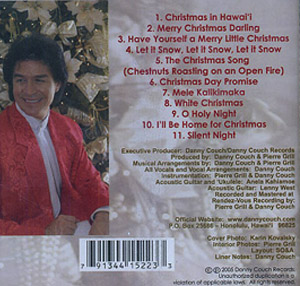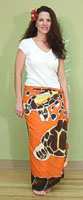 Pareos are one of our most popular Christmas — or any occasion, for that matter — gift items for that special female in your life. They are popular because one size fits all and because they are so versatile. A Pareo can be worn on or off the beach. They can be worn over a swim-suit. shorts, and even capris or other slim slacks for that special island look. We carry both long and short Pareos. The short comes approximately to the knee, and the long goes all the way to the floor when worn at the waist. The long Pareo is most versatile and can be worn a variety of ways, even tied into an on-the-spot cocktail dress. Full instructions on how to use and the ways a Pareo can be worn are included.
We carry a wide variety of Pareos. Shown below is just a small sample of the color and prints we have in stock everyday.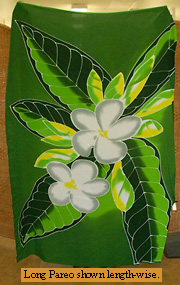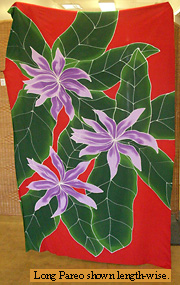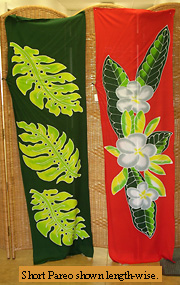 Special Store Holiday Shopping Sales, Hours, and Closures
Christmas Shopping Store Sales:
Saturday, December 7
1:00 - 4:00 PM
50% Off Sale
In honor of the holidays, our store, dance studios, and business offices will be closed on the following dates:
Tuesday, December 24
Wednesday, December 25
Thursday, December 26
Tuesday, December 31
Wednesday, January 1
Thursday, January 2
Full business resumes Friday, January 3 with all normal store and business operating hours.
Dance classes will resume from Christmas break on Monday, January 6.
Special Public and Community Holiday Shows & Events
Enhance your holiday season experience by coming by and watching one of our open-to-the-public shows or attending a special event. Some are completely free (take a break in your shopping day to take in a show), some may require a general admission into the facility where the show is being performed, and others may required a reservation and/or ticket.
Shown below is a summary of the shows or events specifically tailored to the holiday season and the holiday experience.
---
Sunday, December 1, 2019
24th Annual Christkindlmarket
Chicago, IL (Wrigleyville)
3:00 - 4:00 PM
Visit our Event Schedule web page for all the details on this concert
---
Thursday, December 12, 2019
24th Annual Christkindlmarket
Chicago, IL (Downtown)
2:00 - 3:00 PM
Visit our Event Schedule web page for all the details on this concert
---
Tuesday, December 31, 2019
New Year's Eve Dinner Show at Chef Shangri-La
8:00 - 9:30 PM
North Riverside, Illinois

Visit our Event Schedule web page for more information on this performance